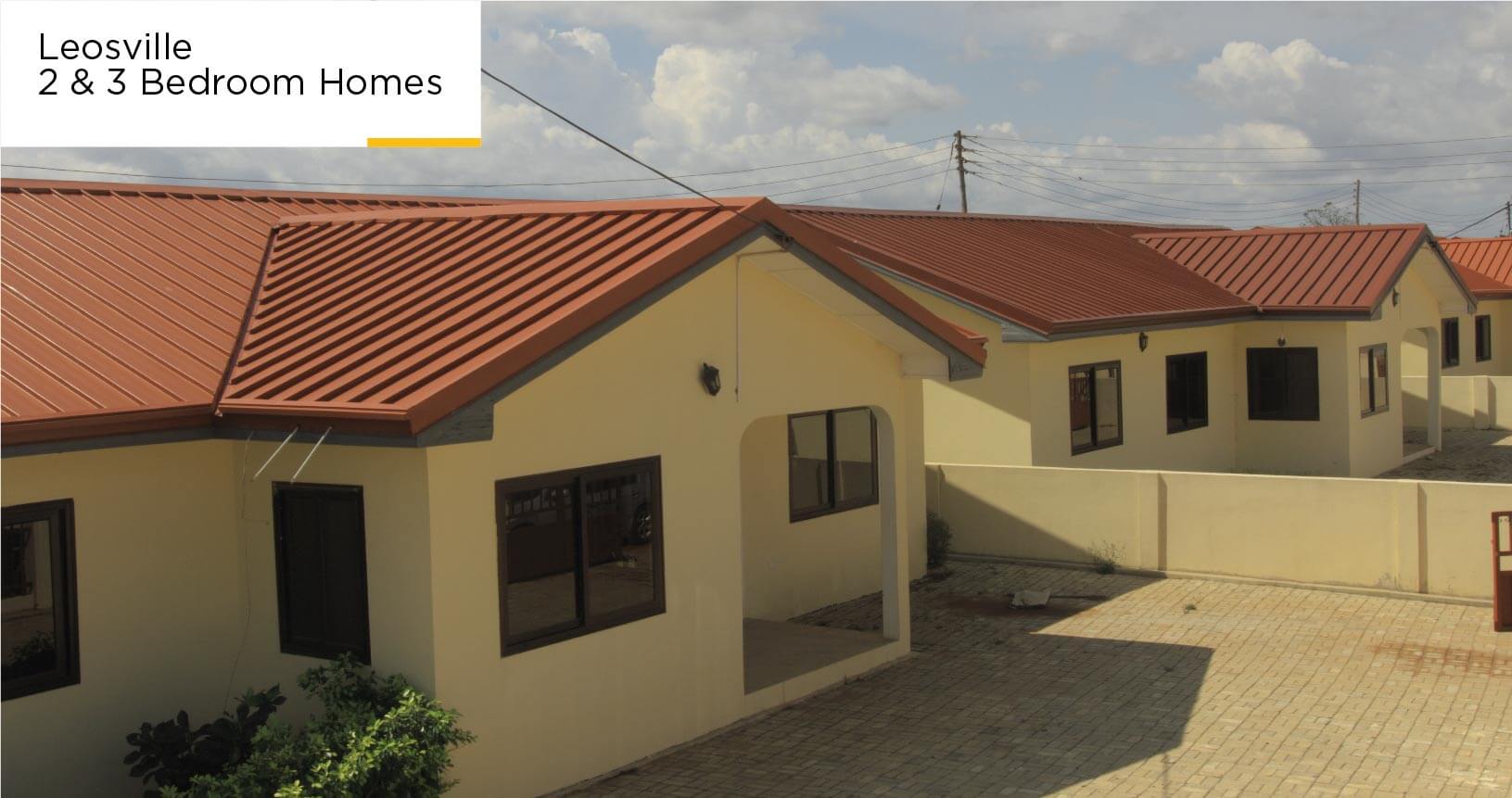 Leosville
Leosville Homes are built with you in mind. Coming in 2 and 3 bedroom varieties, quality meets affordability in every detail of this home. With over 150 units sold, Leosville places you at the centre of an eclectic growing community. We can't wait for you to join the community.
Terraced Houses
In life, a person will come and go from many homes. You can never go wrong with our terraced houses. If you're looking for something unique, strong and affordable, our terraced houses built with bricks is the right choice for you. Coming in 2 and 3 bedroom affordable varieties, our terraced homes are a breath of fresh air to the housing community. Its a solid deal.
Global Court Flats
We offer you quality and affordable 2 and 3 bedroom apartments. Global Court Flats are one of the fastest selling properties yet. A total of four blocks currently. Looking for a comfortable space to develop yourself and your family? This is the offer you.
Our Communities
Purchase a serviced or semi-serviced plot in any of our growing communities listed below :
Global Court (close to flats and terraced houses)
Global Villas - Land available
Leosville - Land available
Queen's Court - Land available
Lovehill - Land available
Lovehill Annex - Land available
Lagoon View - Land available
Prampram Community - Coming Soon